The Sydney Comets have announced their trial dates for the 2017 season. Selection trials will commence on MondayOctober 24thand run through to November 3rd.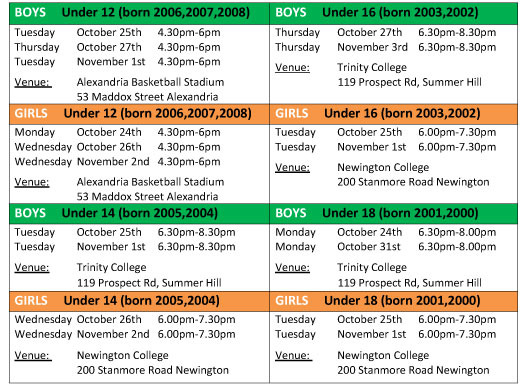 IMPORTANT INFORMATION FOR ALL ATHLETES ATTENDING TRIALS
Players must arrive 30 minutes before official start time on FIRST trial date to register.

Cost for tryout is $15.00 per athlete per session. This is to cover the facility hire.

Players selected following the trials must register with a local club team.

Players must bring a drink bottle and a light/dark coloured singlet to each trial.

Team Announcements will be made via the CSBA website following the last trial on

November 3rd

. At this time, further information will be released regarding a compulsory team meeting for all selected players and a parent along with the coach and development manager to outline guidelines of participating in the program.
PLAYERS FROM OTHER REPRESENTATIVE CLUBS MUST BRING A COMPLETED PERMISSION TO TRIAL FORM